When s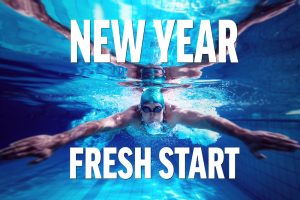 etting goals to achieve your weight loss use the SMART method to be Specific, make it Measurable, Achievable, have it Result- oriented, and give it a Time-stamped deadline.
When I work with clients, I usually set a 6 week goal. The goal consists of pounds lost and inches lost. Don't set goals too far out because you need some positive reinforcement along the way to stay motivated.
If you are just starting out, write down your measurements and your weight. Measure your chest, waist, hips, thigh, calf, and upper arm.
After six weeks on your exercise and diet plan, weigh yourself and measure yourself again and see the difference. A realistic goal for someone just starting out is 4-6lbs weight loss and 5-7 inches.
You need to be doing cardio 5 days a week and strength training 3 days a week to achieve that. Of course you should log your food too.
SMART – Defining Goals using the SMART method.
Specific – Specific goals stand a better chance of being accomplished.
Measurable– Establish criteria to help you evaluate progress toward goal achievement.
Action-Oriented – This is the "how" of your goal, the road map to attaining your goal.
Realistic – Set goals that are challenging yet possible!
Time-Stamped – Establish a deadline for your goal.
Holly Kouvo is a certified Personal Trainer, Nutrition Specialist, speaker and writer who specializes in helping people lose hundreds of pounds. Learn more at www.FittingFitnessIn.com.