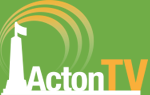 "Get Healthy with Holly" is a monthly TV show with Holly Kouvo of Fitting Fitness In®.  As a Personal Trainer and Nutrition Specialist, Holly talks about health and fitness topics that teach people how to live a healthy lifestyle. She regularly will demo simple and healthy recipes to try at home.
Recipes high in protein from the show:
Cilantro Lime Chicken Marinade – Marinade used on the grilled chicken for the salad.
Recipe from the show:
Recipe from the show:
Recipes from the show:
Microgreens provided by Northern Flora
Season 3 Episode 5
Season 1 Episode 11 – November, 2018  Workout on a Chair
Season 1 Episode 10  – October, 2018  An Apple a Day
Season 1 Episode 3 – March, 2018  Balance