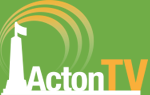 "Get Healthy with Holly" is a monthly TV show with Holly Kouvo of Fitting Fitness In®.  As a Personal Trainer and Nutrition Specialist, Holly talks about health and fitness topics that teach people how to live a healthy lifestyle. She regularly will demo simple and healthy recipes to try at home.
---
Sponsor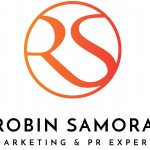 Robin helps companies increase sales and visibility by writing customized marketing and PR plans that get results.
If you're ready to grow your business and get the attention you deserve, check out her award-winning blog, listen to her podcast, the Fast Marketing Minute, and read her reviews.
Your marketing (and business) will be fit in no time.
---
Recipe from the show:
Shrimp, Avocado, and Cucumber Appetizer
Guests:
Lise Holdorf and Melissa Maxwell of Barrett's Mill Farm in Concord, MA
Guest:
Ellen Little, Trainer/Speaker/Coach with the John Maxwell team
Recipe from the show:
Recipe from the show:
Recipes high in protein from the show:
Cilantro Lime Chicken Marinade – Marinade used on the grilled chicken for the salad.
Recipe from the show:
Recipe from the show:
Recipes from the show:
Microgreens provided by Northern Flora
Season 3 Episode 5
Season 1 Episode 11 – November, 2018  Workout on a Chair
Season 1 Episode 10  – October, 2018  An Apple a Day
Season 1 Episode 3 – March, 2018  Balance