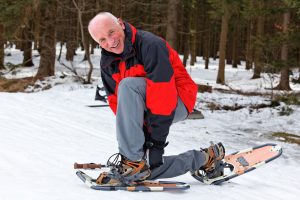 Have you made a bucket list?
A bucket list is a list of all the goals you want to achieve, dreams you want to fulfill and life experiences you want to experience before you die.
If you haven't made a bucket list I highly recommend you make one.  It won't cost you anything, but it will give you clarity on what you want out of life.  It is important that you don't limit yourself by cost, logistics or lack of someone to join you for these adventures.  Just write them all down and get them on paper.
Consider some of these popular items on people's bucket list:
Travel around the world
Learn a new language
Try a new profession in a different field
Achieve your ideal weight
Run a marathon or do a triathlon
Go scuba diving or snorkeling
Go skiing (water or snow)
Try a new sport (maybe an extreme sport)
Go horseback riding
Climb a mountain
Be a mentor to someone
Fly in a hot air balloon
Start a business
See the northern lights
Further your education
The list could go on.  You could have over 100 items on your bucket list.
What if you want to climb a mountain or go scuba diving?  Would you be at a fitness level to do these items on your bucket list?  Don't wait until you are de-conditioned so much that you can't walk around a city all day while traveling in Europe.
Make sure you are exercising now and doing strength training so that you can walk on those unstable surfaces on the mountain trail or be able to get on and off a boat to go out to the coral reefs to see the best marine life.
Don't wait to start exercising and build up your stamina and strength to do the things you want to do.  Join an exercise class near you.  If you are a senior, there are plenty of senior fitness classes in your area.  Take advantage of them and improve your fitness level so you are able to do what is on your bucket list.
Travel is big on my bucket list.  I want to go to Ireland, cruise through Alaska and see the Redwood Forest.  Where do you want to travel?
Holly Kouvo is a certified Personal Trainer, Nutrition Specialist, Functional Aging Specialist, speaker and writer.