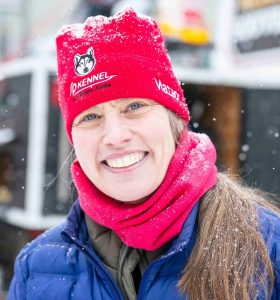 In Alaska, land of extremes, the annual Iditarod Sled Dog Race got started March 7 and was scheduled to wrap up a week or more later.
The people who drive the sled dogs are called mushers. They're men and women, starting in their 20s and going well into their 70s, engaged in the brutal "Last Great Race," as the 1,000-mile trek is known. They usually start near Anchorage and go all the way to Nome, but this year, they'll go about halfway and turn around, a coronavirus concession that doesn't make the competition any less grueling.
What does that have to do with fitness over 50? Especially since most of you will never want to do anything quite this extreme?
Plenty.
Look at four-time champion Martin Buser, who is 62 years old. He's one of the sport's most famous names and always a threat to win again. There's also 51-year-old Aliy Zirkle representing the women.
She says she trains 90 minutes a day to maintain her strength, functionality, and endurance. Some mushers train by running marathons or participate in other sports during the off-season. And the Iditarod organization shares training and programs to help all the mushers stay in shape — upper- and lower-body strength, the core, cardiovascular endurance, and flexibility.
So, if working out with weights can get these folks ready for the Iditarod, just imagine how it can help you live the way you want to.
We're here to help. No mushing required!
Holly Kouvo is a personal trainer, functional aging specialist, senior fitness specialist, brain health trainer, writer, and speaker.