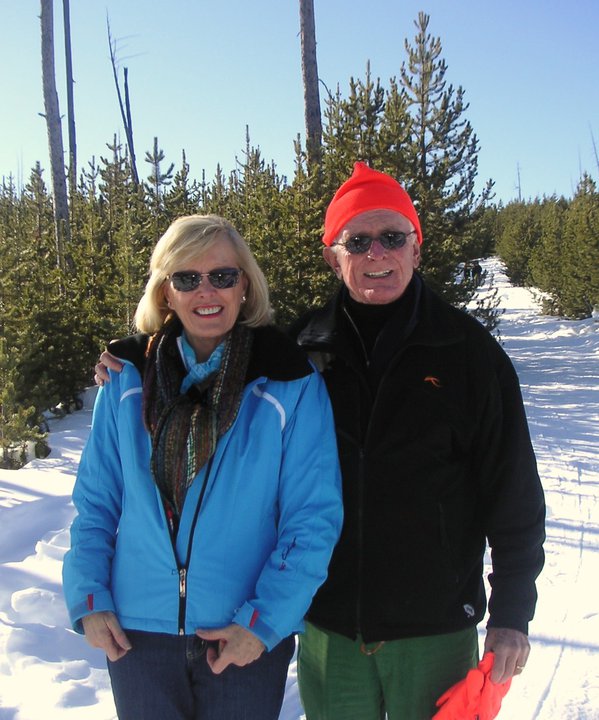 Dick O'Loughlin, 84, is getting ready to go skiing this winter, just as he has for more than 40 years.
Covid can't stop him from enjoying his outdoor passion.
Just like strength-and-balance workouts with a personal trainer keep him in shape for it.
"It's not the easiest sport in the world, and I want to be able to continue it as a part of my lifestyle," says Dick, who stays active with his wife, Sally, in Fort Lauderdale, Florida. "I'm outside in the fresh air and I can enjoy the mountains. When you make a good run down the slope, you say, 'Wow, look what I just did.'"
And even this year, some ski slopes plan to welcome crowds, although with some restrictions and mask requirements. Dick and Sally will be going to the Vail, Colorado, area again, where restaurants will have limited capacity and masks will be required while skiing, in lines, and on lifts and gondolas.
Whether you're up for skiing or not, exercise with a trainer can keep you in good shape and ready. Stamina, strength, and flexibility are key to being in peak skiing conditions.
Come talk to us about any questions you have. But here's a good general guide to how to prepare.
Cardio. Be sure to go on a few walks each week, and take the stairs when you can. Or, if your stamina is already fair, then work in two or three cardio workouts weekly.
Resistance training for legs. Most of the muscle strain from downhill skiing is on your quads, glutes, hamstrings, and calves. A nice leg circuit twice a week will help get you ready. That means squats, lunges, leg curls and calf raises. Ask for a demonstration if you're not familiar with the proper form.
Core. Skiing requires a strong core because of all the twisting and leaning forward. Get ready with planks and twists.
Flexibility. Stretch before working out with weights, walking, or running – and that includes your lower back.

 
Plenty of Older Skiers
Baby boomers make up about 20 percent of US skiers, with millions of more people over 50 also hitting the slopes. Nowadays, it's not as physically hard as it used to be because skis are wider and easier to control, other equipment is also better, and the slopes are groomed to be so much smoother.
Plus, "senior" discounts are plentiful, with some mountains even offering free passes to people over a certain age. 
Check with individual locations about travel, lodging, and ski information this season, which will be affected by Covid-19, like everything else.
And for information about discounts and group trips, visit the 70+ Ski Club. 
He Keeps Seeking Challenges
Dick and Sally have worked out with a trainer for many years. During the pandemic, they have continued virtually – even when their trainer went to Europe on vacation, and they'll keep it up while in Colorado.
"I make sure they're pushing me," Dick says "They know me well enough that they're not going to give me a namby-pamby workout.
"I want to be challenged. I'm always looking for the next step. I feel better. I have more strength and more balance. It's my lifestyle."
Holly Kouvo is a personal trainer, functional aging specialist, senior fitness specialist, brain health trainer, writer, and speaker.