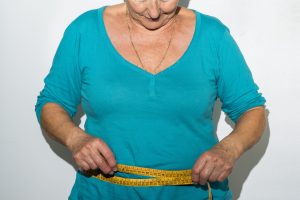 Obesity among older people is a growing problem in North America, Europe and the entire developed world.
Now, amid the coronavirus crisis, it can complicate health even more for the millions of people who are overweight.
But one woman in New York City – Ground Zero for Covid-19 in the United States – shows how the pandemic might knock us down, but it doesn't have to knock us out.
Her story comes to us from our friend Carlos Reyes, a veteran trainer and lifelong New Yorker. He told us about his client, who is 67 and has lost more than 100 pounds with his help.
'She Was Really Dedicated'
She had been exercising with him three times a week while also working with a dietician and a team of doctors. She was so overweight that she required replacements in both knees and back surgery.
Trouble with joints and back pain are common among the severely overweight. Obesity also contributes to a range of health problems, including high blood pressure, heart disease and greater risk for some cancers.
"She really battled over the years to get herself into a good, healthy, strong place," Carlos says. "She was really dedicated."
But the workouts stopped when Covid-19 hit. And the woman, a professional writer who works at home, was reluctant to try virtual workouts.
Like everyone, she was hoping the disaster would be short-lived and she could return within a few weeks. "But when it went into two months, she came to the conclusion that she had to do something," Carlos says.
Now she's back to work with Carlos via Zoom. She told him she feels good and is excited to be exercising again.
The US National Institutes of Health says people over 65 should be as active as possible. The goal is at least 150 minutes of moderately intense physical activity each week, plus at least two sessions of strength training.
Good examples of movement include walking, running, gardening, dancing or joining a gym or fitness studio.
'We Have to Keep Moving'
The story of Carlos' client is inspiring. And her reaction to the coronavirus crisis shows a personal approach that is evolving – as it is for people all around the world. Some are ready to get back to the gym, work and a "new normal." Others are still staying home as much as possible. Most are in the middle, of course.
"People are trying to deal with everything that's happening today — and I'm not talking about just fitness," says Carlos. "There's so many unknowns. The one thing we can control is ourselves. Take care of yourself. Keep your body and mind as healthy as possible so you can deal with the stress of the world we're living in today.
"We have to keep on living. We have to keep moving."
Holly Kouvo is a personal trainer, functional aging specialist, senior fitness specialist, brain health trainer, writer, and speaker.