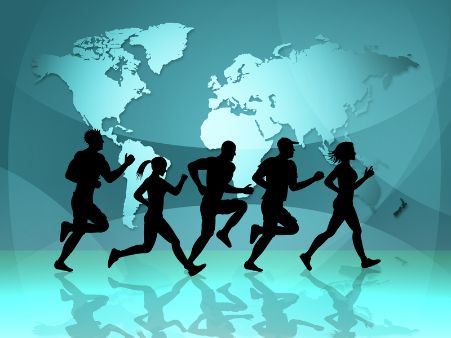 Oh, yeah!
Let's bust another myth about fitness over 50, thanks to a global study that found that "time-rich" Baby Boomers exercise more than Gen-Z.
Data revealed that people 57 to 70 exercised an average of 215 minutes per week. That's way more than Generation Z, which includes young adults 18-24.
The Global State of Mind Index was commissioned by ASICS across 17 countries including the United Kingdom, China, Thailand and Germany. It reported that Baby Boomers had the highest State of Mind score — 68 out of 100.
By contrast, Gen-Z was the least active and had the lowest score of 55, exercising just 111 minutes per week.
The brand did more research to find that a third of Boomers consider regular physical activity essential to maintaining social connections and mental health.
A 2019 study found similar news Down Under. Australians 55 to 75 worked out 83 more hours a year than those under 40, according to Fitness Australia, the country's fitness industry body.
The group's leader, Barrie Elvish, said older Australians enjoy the confidence boost exercise brings. They're also walking, gardening, swimming and playing team sports.
"The most important thing for all Australians, no matter what their age, is to find activities that they love to do," he said.
Not only for Australians, of course, but for everyone! Let's get you moving today.
Holly Kouvo is a personal trainer, functional aging specialist, senior fitness specialist, brain health trainer, writer, and speaker.