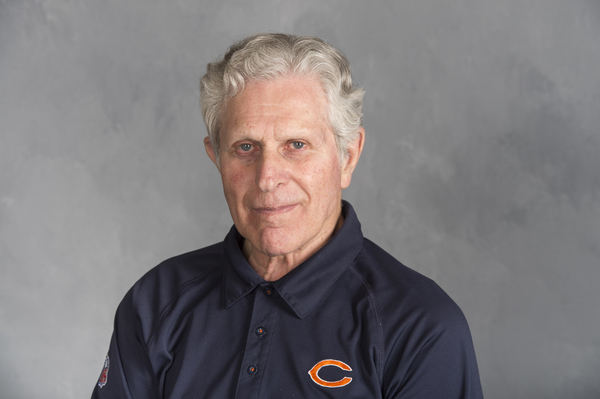 The cans of cement he lifted as a 110-pound 15-year old, the weights he hoisted over his head in the '52 Olympics, the world records in lifting — Clyde Emrich says it was all savings for his "health bank" for a rainy day.
And now, it's a rainy day.
Clyde worked as a strength training coach for the NFL's Chicago Bears for decades, starting in 1963 and officially becoming the league's first official strength coach in 1971. He's still working at age 90, even while he undergoes treatment for colon cancer. The years and years of training are keeping him strong, he says.
"The doctors think it is helping me," he says. "The cardiologist said my heart is fine."
Clyde doesn't want to waste any time, and he offers some tips on making the most of the "window" of energy available to each of us.
"Involve your whole body and get the circulation moving," he says. "If you want to get stronger you have to lift heavier weights. Period."
During treatment, Clyde can go to work just one day a week. He has a modest weightlifting routine and uses his Schwinn Airdyne bike.
"I set the handles to go back and forth while I pedal because, once again, it works my whole body," Clyde says. "And, it keeps the circulation going. Some things, I know, aren't as easy as they used to be. So do what you can to keep your strength. My bones are strong because of what I call my 'health bank.' It's helping me now."
Holly Kouvo is a personal trainer, functional aging specialist, senior fitness specialist, brain health trainer, writer, and speaker.