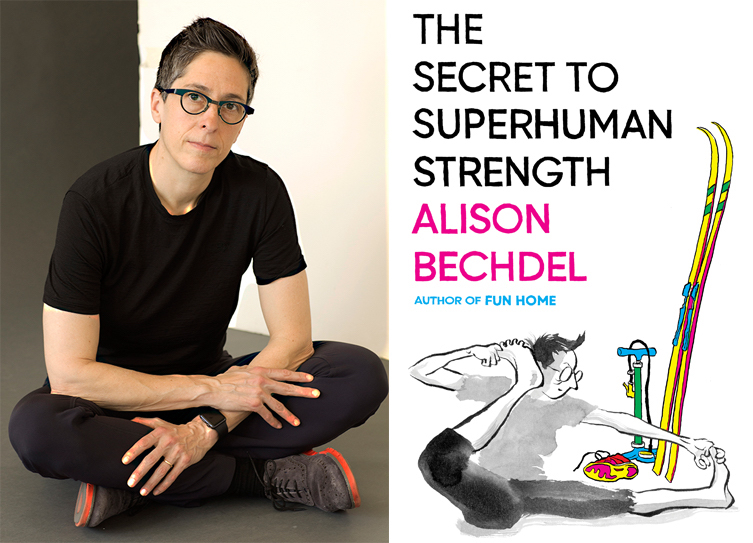 Alison Bechdel might not be your typical fitness author. But that's part of what makes her so interesting.
Bechdel is a prize-winning cartoonist whose lauded graphic novel "Fun Home" became a Tony-winning smash musical on Broadway. Now she's back with a new book – which is a memoir in the comic-strip style of a graphic novel. It explores the 60-year-old's lifelong obsession with exercise, "The Secret to Superhuman Strength."
And critics are raving.
"[Bechdel] set out to write a light book about her lifelong commitment to exercise, including stints as a cyclist, climber, skier, and yogi. As usual, her story and art are about so much more — the realities of aging, the quest for transcendence, and the drumbeat of mortality," The Washington Post said.
Her experiences will be highly relatable to anyone her age or older.
"People didn't really exercise much before 1960, which is when I was born," she told NPR. "So I grew up watching Jack LaLanne on TV."
As a kid, she related to the Charles Atlas cartoon ads in kids' publications – a muscleman kicking sand in the face of a skinny guy who vows to get big enough to fight back. "I took up jogging in my teens in the 1970s when that was a big craze" and other fads that came and went. While her mother followed Jane Fonda tapes, Bechdel studied martial arts.
Bechdel first gained notoriety drawing "Dykes to Watch Out For" before "Fun Home" made her a bona fide celebrity writer. Her work is generous of spirit, insightful, and moving – and usually about more than the topic at hand.
Hers will be a welcome add to the library of Baby Boomer fitness books – from someone who doesn't fit the stereotype.
Fitness really is for everybody.
Holly Kouvo is a personal trainer, functional aging specialist, senior fitness specialist, brain health trainer, writer, and speaker.