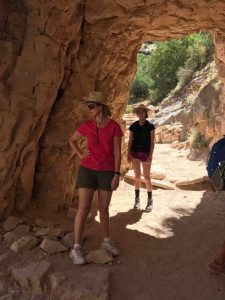 My family and I just experienced two very different vacations.
The first vacation was spent in Arizona (yes, during the heat wave).  It was a high school graduation trip for my daughter, Jessica.  Jessica planned the trip and did a great job researching and registering us for some great adventures.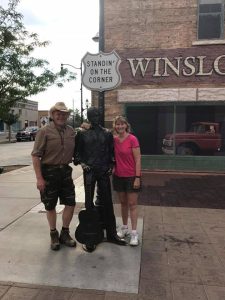 We hiked in the Grand Canyon, and around Sedona. Visited a corner in Winslow, Arizona (lyrics in Eagles song "Take it Easy"), saw the largest meteor crater in the world, went on a Pink Jeep tour of the Sinagua Indian ruins, hiked and did Yoga with Yogi Blair, cooled off in the water at Red Rock Crossing and Slide Rock (I did mention we were there during the extreme heat, 114 degrees Farenheit!), went up in a hot air balloon, climbed up to the Chapel of The Holy Cross for one the best views in Sedona, and ate out every day!
Would I say this vacation was relaxing?  At times, it was very relaxing.  Most of the time we were on the go.  Our family likes to be on the go and live life to the fullest.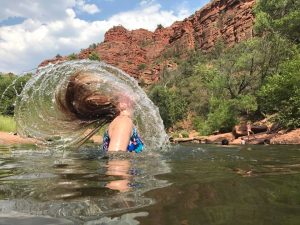 During our second vacation, (well, only Steve and I had the full week off for vacation; the girls had to work) we stayed home and enjoyed a visit from my brother, Farrell, and his wife, Gerri.  We relaxed by the pool, floated on rafts, sat around the fire pit at night, and enjoyed grilling and eating outdoors.  We didn't make any real plans and did a few things around the house.
Which vacation was more relaxing?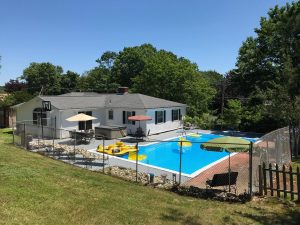 I would have to say both.
Although we were constantly on the go in Arizona, we were away from home and work.  We didn't focus on what things were not getting done.  When we were home, even though we relaxed, it was hard for me not to think of all the things that I should be doing.  I forced myself not to work.  Some of you who received emails from me last week realize that I didn't fully succeed with the "no working" rule.  For the most part, I did relax, and even read a few books!  But by the end of the week, I was washing all the windows.  It was time to get back to work.
What I did get from my vacations was a feeling of being recharged, and I was able to come back to work and see things more clearly, have more motivation to get things done, and be ready to move forward in my business and in life.
Vacations are important. Relaxing and recharging are necessary for the human body and soul.  The next time you are on vacation, really be on vacation and relax. You want to be able to come back to your regular life refreshed and ready to go.
Holly Kouvo is a certified Personal Trainer, Nutrition Specialist, Functional Aging Specialist, speaker and writer.