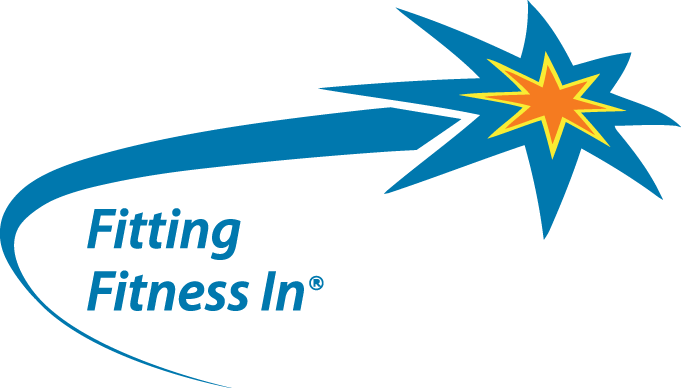 Is your schedule super hectic?
Is getting to the gym IMPOSSIBLE?
With Holly, it CAN BE possible through our new program: Fitting Fitness In® At Home.
Fitting Fitness In is such a challenge, but our At Home program offers you the flexibility to get fit on your own time.
However, you are not alone!  Holly can give you guidance and motivation through phone or Video calls, motivational articles, healthy recipes, and individual attention to your weekly food and exercise logs using our private Fitting Fitness In app or online.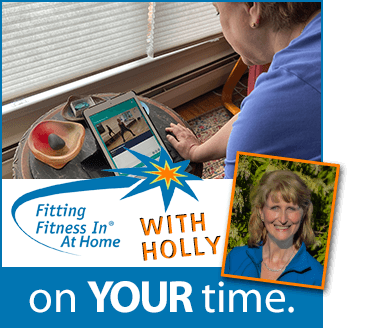 If you're looking for a great online fitness training program Holly will get you up and moving and heading straight for your fitness goals. Holly has created fitness programs that you can access online that provide you with options, convenience, new ideas, of course the workouts and accountability.
With Holly, she's always there by your side when you take part in her At Home program. Just log in to her portal or mobile app, either on your computer, tablet or phone, get some inspiration and start working out.
What's great about Holly's online fitness programs is no matter what time of day or wherever you are, you can always log on to the mobile app and start working out.
Holly's online fitness app makes it easy to just get started whether you are home or decide to work out on your lunch break at the office.
Just because you can't make it to the gym, doesn't mean you can't fit exercise into your life. Holly makes it possible to fit exercise into your life at any time.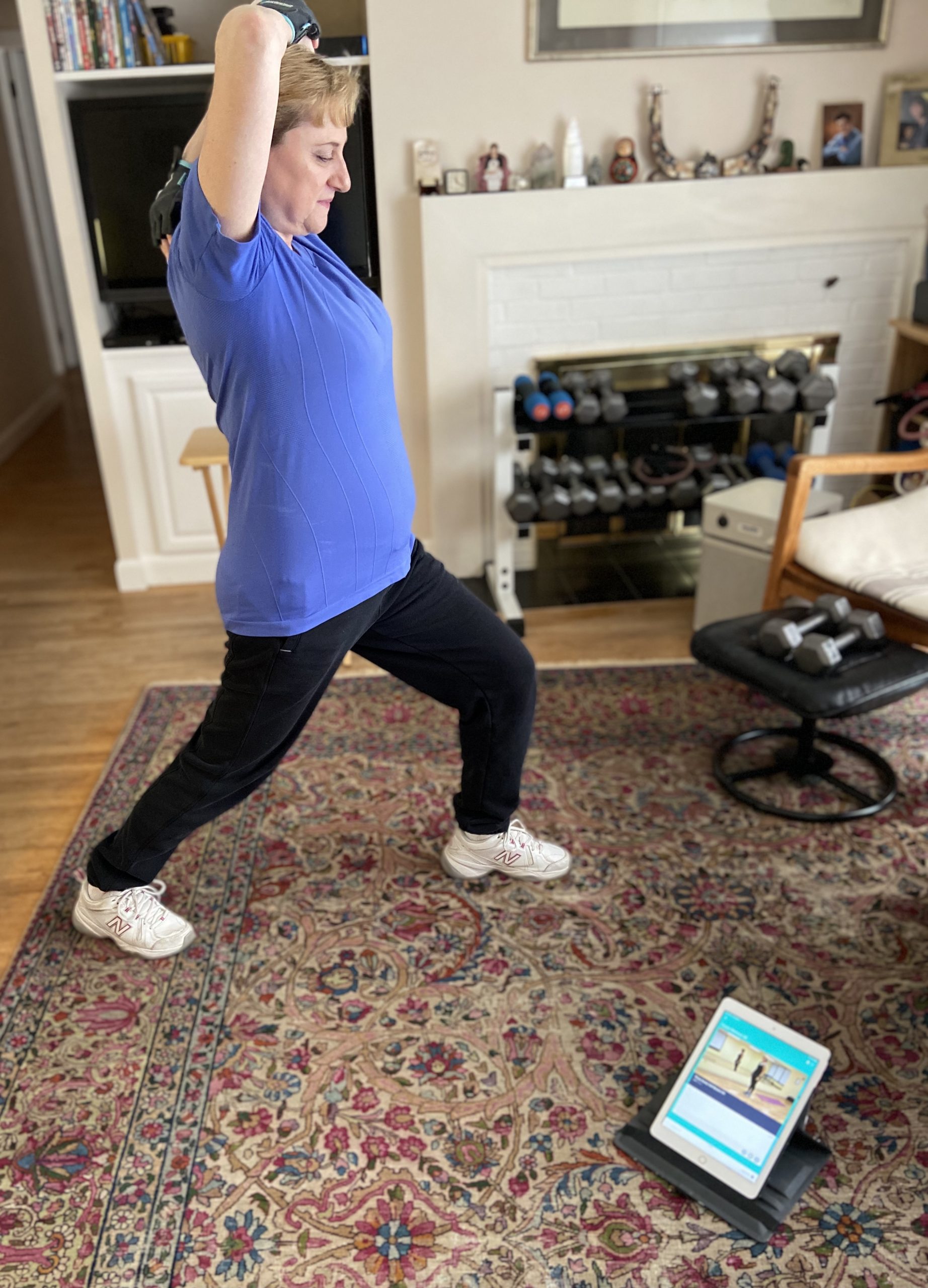 And Holly has a fitness program just for you based on your own personal fitness needs. From weekly workouts, emails and videos to personal one-to-one calls to keep you on track; you choose the online fitness program that works for you.
When you sign up with Holly, you'll complete your registration, answer a number of questions about where you are with fitness, and where you want to be, and she'll come back with a program created just for you. And as a certified nutrition specialist, Holly will send you healthy recipes each week, to help you start eating right to achieve your fitness goals.
Over 50 years old? No worries.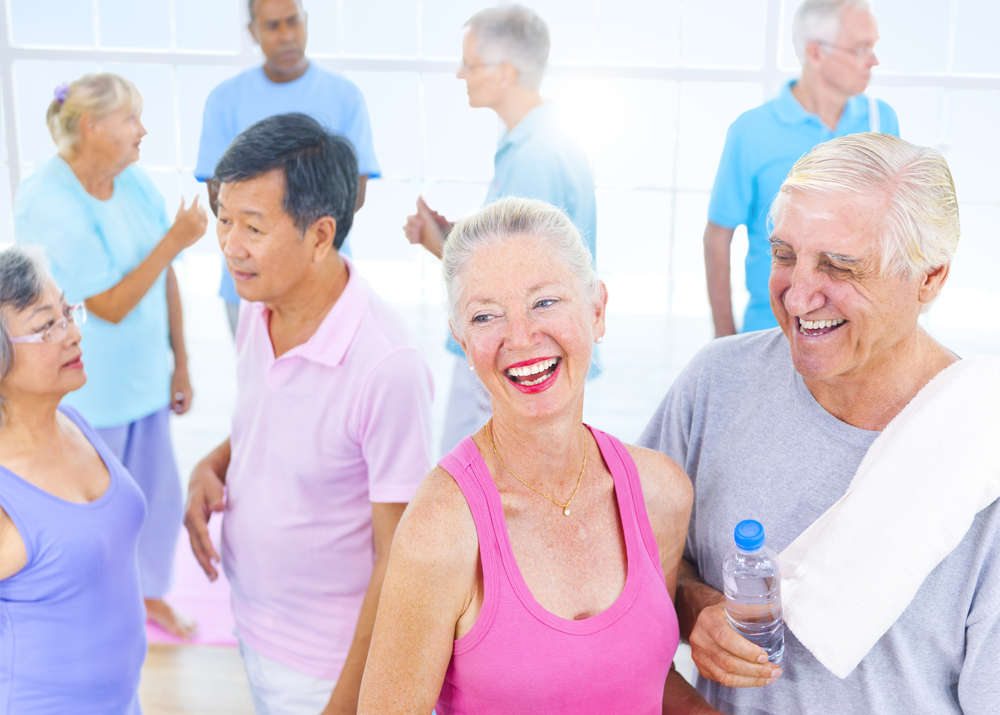 Holly has a specialty in getting people over 50 into shape and feeling great. While Holly has many years of helping people lose hundreds of pounds and helping others who just need a little help with smaller fitness goals, she's ready to help you too!
In fact, she's the perfect choice!
Have some dumbbells and a fitness ball? You're ready to start working out with Holly online!
And don't forget, Holly is watching you. Forget to log in a workout or your food in the app? Expect to hear from Holly. She'll keep you on track.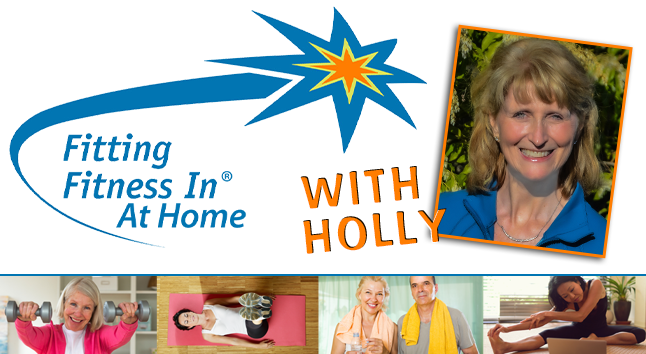 If you're ready to put a little electricity into your fitness goals, Holly is there for you with her Online Fitness Program.
"I met Holly at the Littleton Health Fair and the timing was perfect. I was looking to replace my current gym membership with an at-home program. It's been 2 months since I signed up for her program and the things I like most are that she accommodates my schedule for our conference calls, adjusts my fitness plan by increasing the challenge, and shows me ways to modify problem exercises so I can still get the benefit of that particular exercise. I plan to continue working out with Holly." – Sharon
"Although I did not follow the program faithfully, I did not gain the weight I normally would over the holidays. The exercise videos were great because I could do them while watching the evening news, which would have normally been a sedentary event. It was easy to fit the exercise program into my life." – Anne Marie
Holly's program gives you that flexibility and gives you the guidance you seek in a fitness program with or without the gym. With custom workouts, nutrition advice and motivation, Holly's Fitting Fitness In® At Home program gives you the tools you want and the nudge you need to achieve your fitness targets.
Here's what you get when you commit to Holly's Fitting Fitness In® At Home program:
One custom workout each month.
Each month, Holly will provide you with a new custom workout based on your fitness goals. That can be strength training, cardio or both depending on what you want and need to achieve. The following month, Holly will change that up, so your body doesn't get used to the same workout and you don't get bored.
Access to online portal and mobile app.
All the workouts that Holly creates for you are stored online and accessible by you 24/7. And each month, she will create a new workout for you and that appears when you log in. You'll also get photos and videos to accompany your custom workout to ensure you're doing your exercises correctly.
Weekly communication
Each week, you get new health and fitness articles emailed to you as well as healthy recipes to aid you in your fitness journey. You'll find inspiration and encouragement each time you open one of Holly's emails.
One monthly call with Holly!
Get the extra motivation you need when you talk with Holly every month. Whether you use phone, skype, zoom to communicate, you will have Holly's undivided attention on you and your goals. She can help you navigate through the holidays without gaining weight. She will give you her Holly's Healthful Hints to keep you on track.
The best of all, Holly will keep you accountable so you can achieve your health and fitness goals.
If you're ready to take that next step with your health and fitness, it's time to sign up below and get ready for a healthy new you this year!
The monthly cost of At Home® – $159.
Sign Up Below!