Want to make your body a fat burning machine while keeping strong and healthy?
What if you could have the energy to play with your kids when you get home from work?
How would you feel if you could go for that hike with your family, and have the strength to keep up?
What would your life be like if going shopping for clothes was not an embarrassing ordeal?
What if you could finally fit into those skinny jeans?
The Body Transformation Program is designed for people just like you who want more energy, to be stronger, and to lose weight.  The program gives you exceptional results, whether you are just starting to work towards your weight loss goals, or trying to get unstuck from a plateau.
This 16 week results-focused program will give you:
Increased youthful energy to accomplish more than you thought was ever possible.
Nutritional counseling to rev up your metabolism, turning your body into a fat burning machine.
Sexy sculpted muscles you never knew you had!
Personal guidance and support to finally achieve the body you deserve.
Accountability to keep you on track so you stick with it and achieve your goals.
Clients who follow this program get GUARANTEED RESULTS!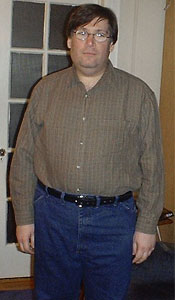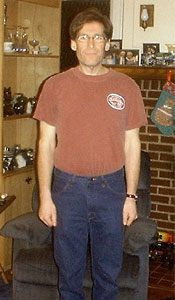 John lost 155lbs. "Holly helped save my life."
The Body Transformation Program includes
16 weeks of nutrition counseling to help you break free from diet self-sabotage, and to help you choose foods that actually speed up the weight loss process.
16 weeks of a variety of fun workouts, so that you look forward to exercising rather than dreading it.
Are you ready to finally give up yo-yo diets that don't work,  stop wasting money on expensive exercise equipment, and drop gym memberships you never use?
Get started today!
With two convenient options to choose from, you get everything above, plus:

Option 1: The 8 Pack (Most Popular): Eight virtual one-on-one fitness training sessions with Holly when program changes occur (16 weeks total) — $3000

Option 2: Virtual Results Pack: 16 weeks of email support with Holly (16 weeks) –$1995


Here is what clients are saying: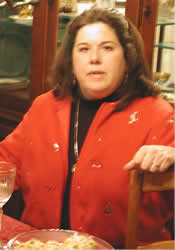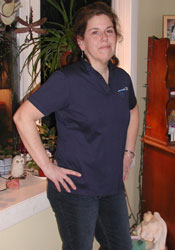 "Holly helps you stay focused on your goals for the future, not the dieting failures of the past. Holly showed me how to fit fitness in to my everyday life and that it's never all or nothing, but often small steps that lead to obtaining long-term goals. I've learned that exercise isn't something you do for a limited period of time just to obtain a goal, but that you can integrate it into your life and have it be enjoyable."  Betsy Kenerson
The body you deserve begins now!
(Need a flexible payment plan?  Contact Holly at Holly@FittingFitnessIn.com to explore what options are right for you).
Details
SKU Body Transformation
Options
Body Tranformation Program: The 8 Pack ($3,000)
Body Tranformation Program: Virtual Results Pack ($1,995)