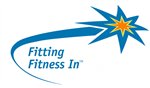 Learn exercises you can do at home which along with diet and medicine (when prescribed) can help control your weight and blood sugar level. Be prepared to exercise in class. We'll combine resistance training (using resistance tubes & weights) and cardio exercise to get the most benefit from the exercises. After a few weeks you will notice you have more energy, become stronger, and possibly reduce your A1C levels.
This class held at Emerson Hospital's Health & Wellness Center ( 310 Baker Ave Extension
Concord MA)
Wear comfortable clothes and sneakers. Bring water bottle and towel.
Monday 1pm
Sep 23 – Oct 7
Oct 28 – Nov 18
$60
Register online at www.EmersonHealthyLiving.org or Call Patti Salvatore 978-287-3777
Details
SKU SKU104
Price: $60
Options