What's the best online fitness program?
If you're looking for a great online fitness training program Holly has a number of options that will get you up and moving and heading straight for your fitness goals. Holly has created fitness programs that you can access online that provide you with options, convenience, new ideas, of course the workouts and accountability. With Holly, she's always there by your side when you take part in her online fitness programs. Just log in to her portal or mobile app, either on your computer, tablet or phone, get some inspiration and start working out.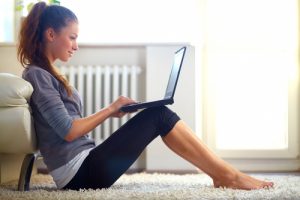 What's great about Holly's online fitness programs is no matter what time of day or wherever you are, you can always log on to the mobile app and start working out. Holly's online fitness app makes it easy to just get started whether you are home or decide to work out on your lunch break at the office. Maybe you don't have time to get to the gym. But you can workout at home.
Just because you can't make it to the gym, doesn't mean you can't fit exercise into your life. Holly makes it possible to fit exercise into your life at any time.
And Holly has a fitness program just for you based on your own personal fitness needs. From weekly workouts, emails and videos to personal one-to-one calls to keep you on track; you choose the online fitness program that works for you.
When you sign up with Holly, you'll complete your registration, answer a number of questions about where you are with fitness, and where you want to be, and she'll come back with a program created just for you. And as a certified nutrition specialist, Holly will send you healthy recipes each week, to help you start eating right to achieve your fitness goals.
Over 50 years old? No worries. Holly has a specialty in getting people over 50 into shape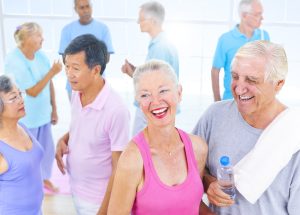 and feeling great. While Holly has many years of helping people lose hundreds of pounds and helping others who just need a little help with smaller fitness goals, she's ready to help you too! In fact, she's the perfect choice.
Have some dumbbells and a fitness ball? You're ready to start working out with Holly online!
And don't forget, Holly is watching you. Forget to log in a workout or your food in the app? Expect to hear from Holly. She'll keep you on track.
Check out these options.
Jumpstart to Fitness
Jumpstart to Fitness is a great online fitness program if you're just starting your fitness journey or it's been a while since you had any exercise. This 28-day fitness program is a great choice as you begin to set your fitness goals and Holly will get you off on the right path and help you set some solid fitness habits.
Fitting Fitness In® At Home Programs
Silver
If you've completed the Jumpstart to Fitness program, Holly's Silver Fitness program is a great next step. This monthly online program, designed just for you wi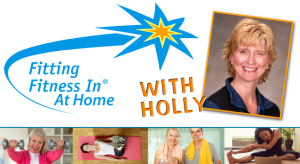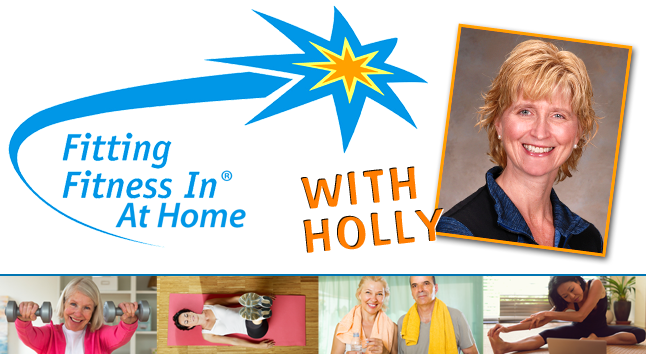 ll provide you access to Holly's mobile app, a customized workout and other inspiration to keep your fitness journey moving forward.
Gold
With Holly's Gold Fitness program, you get monthly workouts and coaching. These workouts are created just for you and you get to connect with Holly for a 15-minute coaching session by video chat or phone.
Body Transformation Program
Ready for impressive results? Check out Holly's Body Transformation Program. Holly's 16-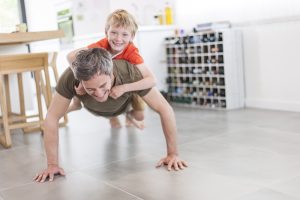 week fitness program will get your stronger, help you lose weight and get you on track to have that body you have always wanted. If you're committed and ready to work hard and answer to Holly, this program is your best bet.
Need more help deciding what fitness program is right for you?